Chelsea manager Antonio Conte has revealed that the injury playmaker Eden Hazard sustained was not a serious one.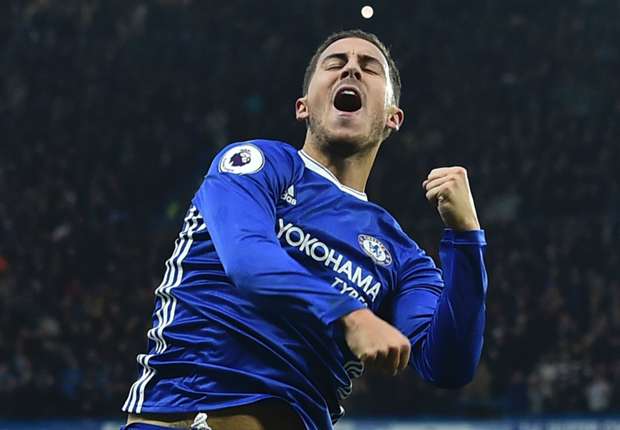 The Belgium international was sidelined in the clash with Sunderland in the Premier League. The forward did not travel with the club to the Stadium of Light for the game but he is expected to make a return when Chelsea continue their winning streak against Crystal Palace this weekend.
"I don't think so," Conte said when asked if the injury was one that was long term. Conte said Hazard could not just feature for the Sunderland clash after his injury in the 1-0 win over West Bromwich Albion. Hazard played 79 minutes but had to be replaced by Branislav Ivanovic in the game played at Stamford Bridge.
Brazilian forward Willian is set to start in place for Hazard against Palace. Out-of-favour Cesc Fabregas played when Chelsea faced David Moyes' men. The Spaniard replaced Nemanja Matic while Kurt Zouma returned to the squad after a long-term injury. Zouma did not feature but making the bench is a big boost for the player after many months out.
The Blues are set to go six points clear in the Premier League after rivals faltered in recent run of games. The game is an important milestone for defender Cesar Azpilicueta as he is poised to earn his 200th cap for the club.
Hazard has been instrumental to Chelsea's success this term. The player has started in all Premier League games this season. His link-up with Diego Costa has been rewarding for the team. Since the switch in formation, Chelsea have been recording an impressive run that if not checked before the end of January could see the title race end prematurely. It would be another surprise if Conte won the Premier League in his first season after Last season's Leicester fairy tale. However, this season's surprise would be less incredible.