Eden Hazard is working hard on his fitness ahead of his club and national duties this season. The Real Madrid and Belgium midfielder has been out of action after suffering an ankle injury earlier this year. Hazard fractured his right ankle's fistula during Real Madrid's 0-1 loss to Levante in February.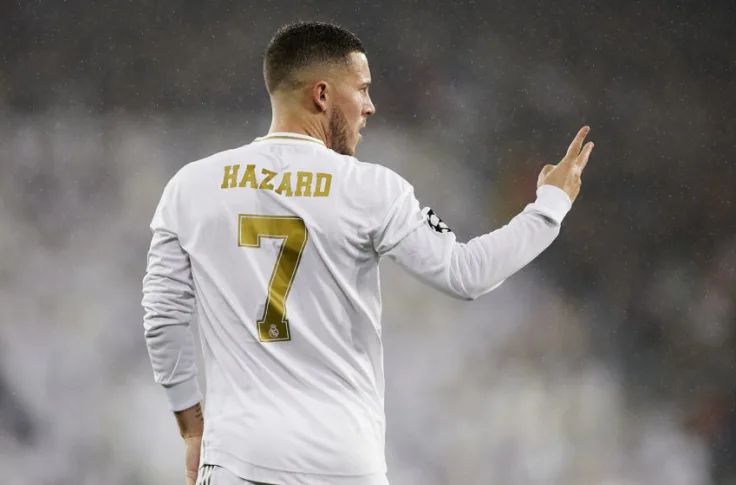 The injury during that match followed his 3-month rehabilitation from a similar injury last year. He has had a tough campaign the last 2 seasons being on the bench a lot during club duties. He even missed this last week's season's opener for Real Madrid against Real Sociedad.
Despite his injury, he joined his national squad for training
ahead of their UEFA Nations League campaign earlier this month. However, this meant he missed out training with his club mates. A situation that did not please Madrid's coach Zinedine Zidane. To add to Zidane's anxiety is the fact that Hazard scored just 1 goal in 22 matches he played for his club last season.
The 29-year-old Belgian has admitted his frustration with himself for not being able to give a hundred percent on the field due to injuries. To add to his injury woes is the fact he has been out of shape too having added 5 kilos to his weight.
He moved to Real Madrid from Chelsea amidst much fanfare for 146 million Euros. Many critics feel he is running out of time to justify the fee he commanded. Hazard missed 24 matches last season to a string of injuries and does not look fit to be able to take the field at short notice.
With time not a luxury for him, Hazard has taken to training in right earnest. He was seen working on his fitness with his national and club team's fitness and conditioning coaches. He has been training away from the team, away from the limelight in the hope of justifying his transfer to Spain amidst a lot of criticism.