In a series of recent outbursts that paints frustration in its graphic form, outlaw Diego Costa says Chelsea are deliberately raising the benchmark of his transfer fee in a bid to trigger disinterest from the only club he pressed to end up at – Atletico.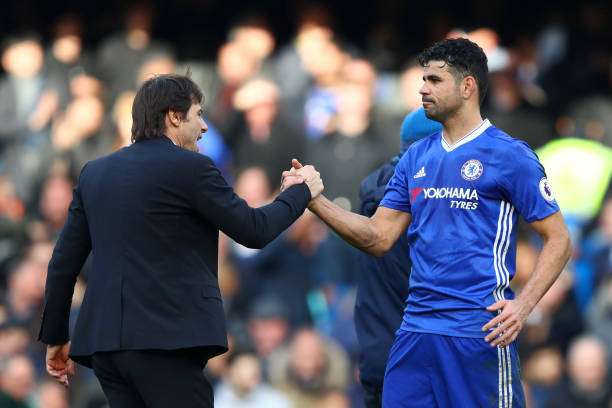 The 28-year old says his contribution at the club is enough to make Chelsea reconsider making it difficult to move to the team of his heart desires. He also admitted that he might look into the possibility of moving to another side if Diego Simeone's paymasters do not march Chelsea's asking price.
Diego has spent much of his time in exile reiterating that he will only consider a move to the La Liga side, however, in his latest interview granted at his home in Brazilian town of Largato, the out-of-favour forward admitted for the first time that he might be open to any move that takes him far away from Stamford Bridge. Perhaps at this rate of beyond-the-Rubicon damaged relationships, he might even consider MLS Football.
"I've demonstrated I care for Atletico and have interest in playing for them," he began. "But if Atletico and Chelsea don't come to an agreement and Atletico don't make a big effort, I can't keep on wanting to play for a club that isn't going to make a bigger effort to try and sign me," he added. Continue reading COSTA ACCUSES CHELSEA OF SABOTAGING ATLETICO MOVE →