While Eden Hazard may have been struggling endlessly at Real Madrid, his place in the Belgium national team has never come under threat. The 31-year-old's powers have been on the wane over the past three years since he joined Los Blancos, as a consequence of which his game-time has taken a huge hit. In spite of his ordeals at the club level, Belgium manager Roberto Martinez has always placed his faith in the former Chelsea superstar, with Hazard even being the captain of the Red Devils.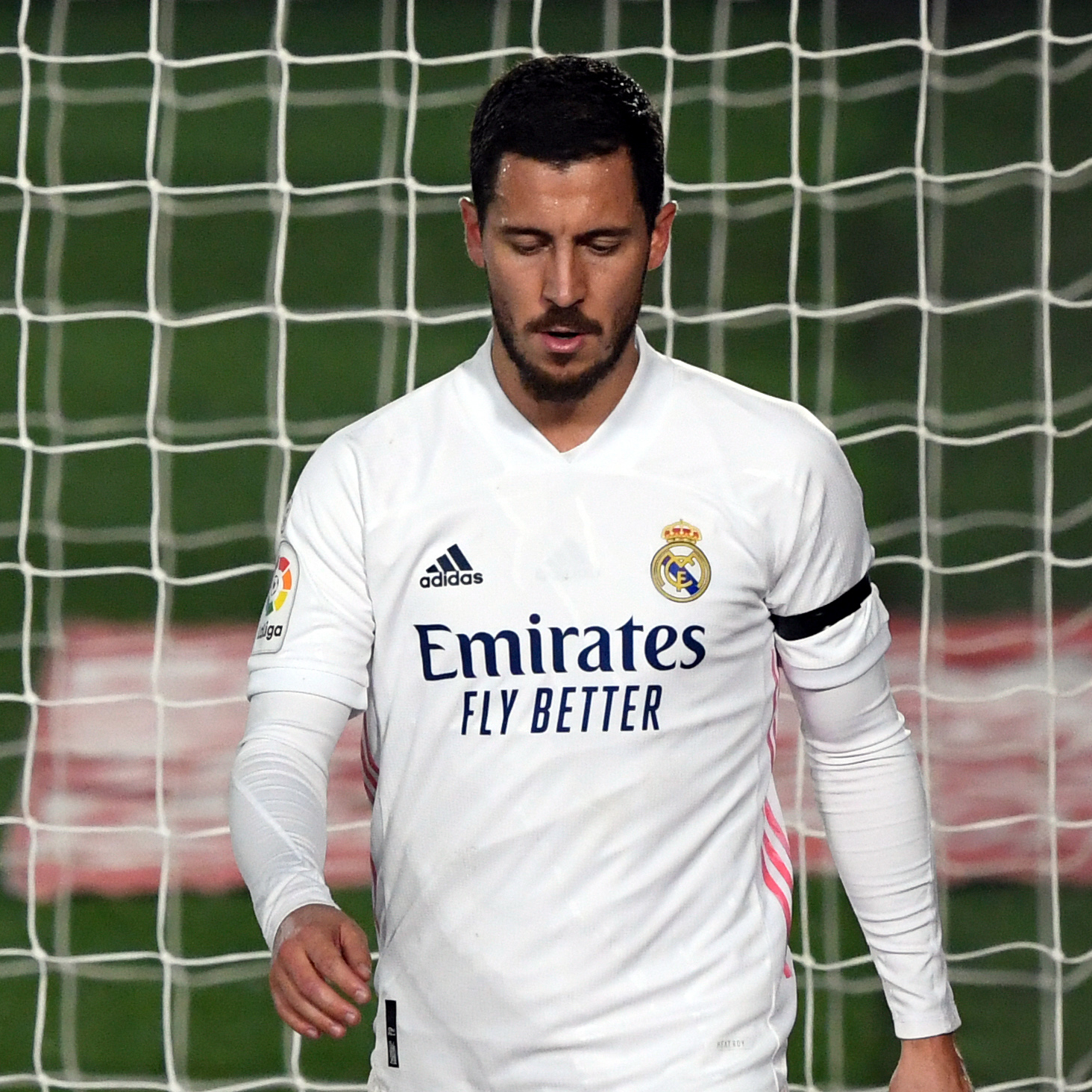 However, according to latest reports from MARCA, the Real Madrid winger's spot in the Belgium national is being questioned ahead of the World Cup due to his underwhelming form as well as fitness problems. In a recent interview with RTBF, as relayed by the aforementioned outlet, Martinez continued to put his faith in Hazard, as he said:
Hazard is still a very important player for the national team, that's for sure. His experience, his influence over opponents, his ability to eliminate a man, to create danger… In this profile, he is still one of the best in the world.
However, the former Everton manager himself expressed doubts over whether Hazard can play continuously for a run of six or seven games in quick succession as would be needed at the World Cup. So far this season, Hazard has played just four matches in all competitions for Real Madrid, scoring and assisting one goal apiece – both of which came in a single game against Celtic.
As for the Belgian national team, the 31-year-old has not scored a goal in nine matches. Given that his game-time is unlikely to improve any time soon, question marks are bound to raise over whether he warrants a place in the Belgium team which has some talented stars like Charles De Ketelaere and Leandro Trossard waiting for an opportunity.